Sony Introduces a DSD Capable Turntable at CES 2016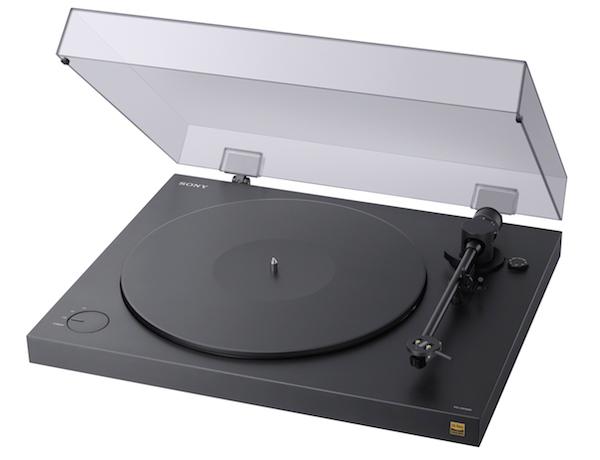 What is an "DSD-capable" turntable? Sony's new HX500 turntable incorporates a high quality A/D converter capable of operating at 192/24 bit resolution or native DSD (5.6Mhz).
The HX500 comes with a newly developed app that includes software that's claimed to allow "simple and intuitive editing" on either PCs or Macs. The software can combine tracks from both record sides or split tracks as needed.
The 'table itself incorporates a new Sony tone arm with what the press release says is a "straight....arm with stylus located in the central axis of the arm". It also features an integrated lightweight, low resonance head shell with moving magnet cartridge.
The two-speed belt drive system features a die cast aluminum platter fitted with a thick rubber mat. The built in phono preamp incorporates "special parts selected for sound quality" mounted upon a glass epoxy circuit board. Sony says it paid particular attention to damping resonances within the plinth. The 'table was displayed both at Sony's main hall booth and at The Venetian. The press release referred to this 'table as "reference quality." I think someone forget to switch on the hyperbole filter!
To promote high quality high resolution audio Sony set up in the main hall a facsimile of its famed Battery Studios mastering room using audio gear supplied by dCS, Doshi Audio, Kimber Kable, Pass Labs and others. Source material was high resolution files supplied by Legacy and Columbia Masterworks.
It was probably the first time many people attending CES who only visit the convention center got a chance to hear a high performance audio system.
The turntable costs $599.00.
<!- ------------------------------------>