This $430 Electric Recording Company Record Mesmerized Listeners at CES 2016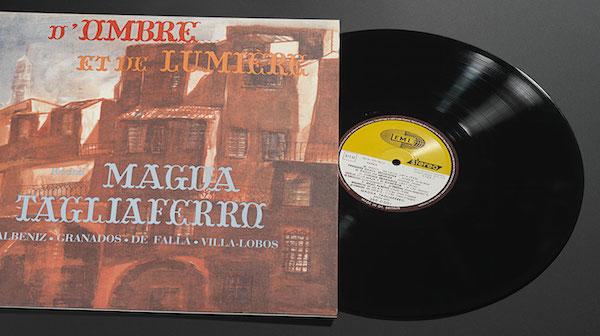 I brought to CES 2016 this £300
Electric Recording Company
reissue of
Recital Magda Tagliaferro
because as well as sharing the experience with friends and colleagues I wanted to watch their reaction to it.
Everyone from producer Rick Rubin, to esteemed designer of tube electronics Vladimir Lamm, to Kronos turntable designer Louis Desjardins among others reacted with astonishment. A few applauded. No kidding.
Vladimir Lamm, snapping a shot of the cover on his iPhone and said "I must have a copy". When I told him the price, he didn't flinch, but then his big amps cost $140K. Like the $430 record, the ML3s are worth it if you have the desire and the scratch.
I had never heard of the artist, but a visit to Popsike indicated many had, with all of her records fetching high prices. Originals of this one went on average for around $500 as did many other of her albums.
Tagliaferro had an exotic background: French parents living in Brazil, she spent her early years there moving at age thirteen to France to further study piano.
This recital is of Spanish music by De Falla, Granados, Albeniz and Villa-Lobos. If you like Sketches of Spain you'll like this too! for the music, for the performance and for the recording quality, which is amazing—an 11+. You are in the room where it was recorded and the piano sounds as convincing as on any record I've ever heard. Yes, it is an expensive record, but if you go for it based on this short write-up, you absolutely will not be disappointed. And the packaging is as always, heroic.
<!- ------------------------------------>