Analog Stars at High End Munich 2015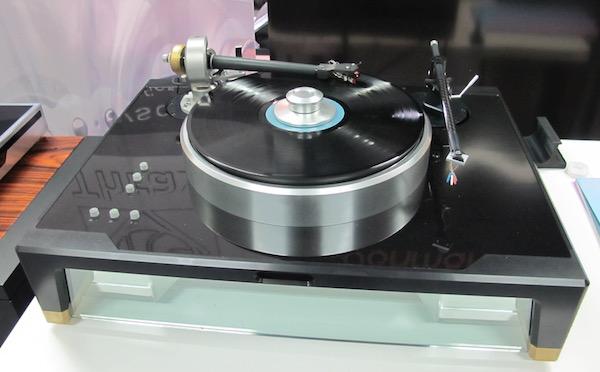 Munich High End 2015 Day One was filled with new turntables, phono preamplifiers and cartridges. I'm posting this at 1:50AM evening one.
I could stay up all night posting photos and news from today alone but instead here's a half-hour video showing some of the day's highlights. The lead photo show the new Döhmann turntable from Mark Doehmann who oversaw the development of the Continuum Caliburn back in the early 2000s. The arm on the right is a new one from Frank Schroeder built especially for the new 'table. The arm on the left is the Swedish Analog Technologies arm. Review coming shortly in Stereophile.
There's more about the above 'table and new products from TechDAS, Kuzma and many other companies in the half-hour video you can watch here. Much more to come (the video was still being processed as this is being posted, so please be patient). These are analog's best days!

LATEST VIDEO
<!- ------------------------------------>
| | | | | | | | | | | |
| --- | --- | --- | --- | --- | --- | --- | --- | --- | --- | --- |
| | Equipment Reviews | | The Gruvy Awards | | Blogs | Columns | | Show Reports | | News |