Audio-Technica's "Evolutionary" New ART1000 Phono Cartridge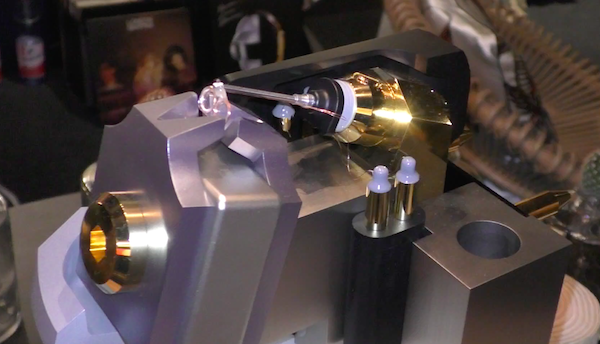 While the design of Audio-Technica's new ART1000 MC phono cartridge, which affixes the coils atop the stylus, appears revolutionary, in fact it's been done before and quite some time ago.
Neumann's DST 62, introduced in 1962 and a recent copy of that design by Tsar Audiology in Siberia (see Art Dudley's review) also placed the coils atop the stylus. See Art's story for why that is beneficial. A review, not a show report is a better venue for such a discussion.
This new one from Audio-Technica repeats the concept but with a totally new design. The video provides the details (output, price, VTF etc.).
I apologize for the less than stellar video, particularly the aim: I was so entranced by the stylus, that I didn't pay sufficient attention to where the camera was aimed. If you pause at the appropriate place you'll see it better! The photo at the top shows it clearly as well.
<!- ------------------------------------>
| | | | | | | | | | | |
| --- | --- | --- | --- | --- | --- | --- | --- | --- | --- | --- |
| | Equipment Reviews | | The Gruvy Awards | | Blogs | Columns | | Show Reports | | News |