CH Precision P1 Phono Preamplifier is App Controlled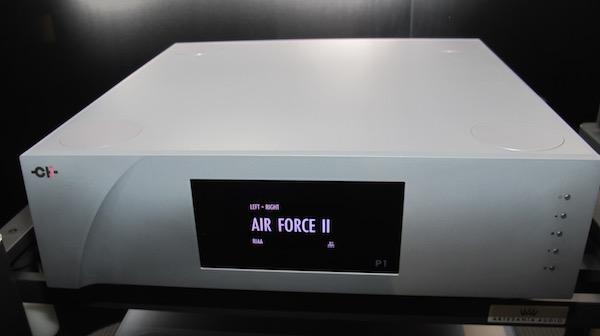 Swiss made CH Precision P1 Phono preamp features two current mode MC inputs that require no loading and are specifically designed for ultra-low output, low internal impedance cartridges.
Plus it has a voltage gain based MM input that can also be used for MM and set for sufficient gain, with MC as well. Or you can use your favorite step up transformer, setting gain to typical MM or 40dB.
The PH1 is availabie as dual-mono in a single chassis, or true monaural, with each channel in its own chassis.
Also available is an optional outboard power supply. The combination of the Air Force two turnable CH Precision electronics and Vivid loudspeakers, produced impeccable sound. One of the best sounding rooming at High End Munich 2016.
<!- ------------------------------------>
| | | | | | | | | | | |
| --- | --- | --- | --- | --- | --- | --- | --- | --- | --- | --- |
| | Equipment Reviews | | The Gruvy Awards | | Blogs | Columns | | Show Reports | | News |