Dietrich Brakemeier's Apolyt Turntable Aims to be the World's Finest (And Most Expensive To Date)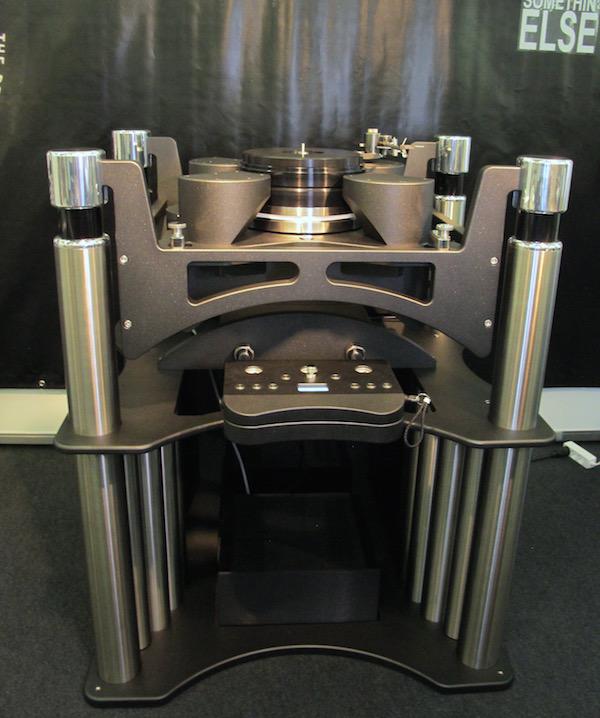 Dietrich Brakemeier's gargantuan Apolyt turntable wows visually but more importantly, based on the description he appears to have gotten all of the design fundamentals 100% correct and equally well-optimized.
Brakemeier is already highly regarded for his Acoustical Systems Axiom tone arm design as well as his SMARTractor overhang set-up accessory.
Despite its size, the Apolyt turntable is a handsome, dramatic looking design in which Mr. Brakemeier seems to hit all of the right design notes in terms of system isolation, bearing and platter design and ultimate flexibility. Watch the video as he walks us through his creation. Despite the $200,000+ cost, he says he's already sold six of them: three to fellow Germans and three to customers in Asia.
<!- ------------------------------------>
| | | | | | | | | | | |
| --- | --- | --- | --- | --- | --- | --- | --- | --- | --- | --- |
| | Equipment Reviews | | The Gruvy Awards | | Blogs | Columns | | Show Reports | | News |