Miracord Turntables Return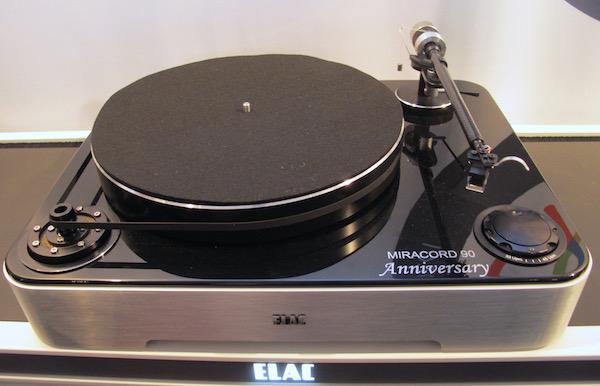 ELAC celebrates 90 years by bringing back the storied Miracord brand (minus Benjamin).
The new turntable looks nothing like the old Miracord but do you really want to buy a record changer in 2016? ELAC designed and builds the new 'table. It is not a rebadge or an assemblage of parts bought from other companies (though the cartridge affixing methodology uses a Frank Schröder original design that's been widely copied by many). It appears to be solidly designed 'table that looks great and is available in a variety of colors.
So now Germany's original "big three "plattenspieler" companies are back: PE, Dual and Miracord, though none manufacture changers, which is a good thing!.
<!- ------------------------------------>
| | | | | | | | | | | |
| --- | --- | --- | --- | --- | --- | --- | --- | --- | --- | --- |
| | Equipment Reviews | | The Gruvy Awards | | Blogs | Columns | | Show Reports | | News |