Ikeda Sound Labs Kai Reference Moving Coil Cartridge On Display at New York Audio Show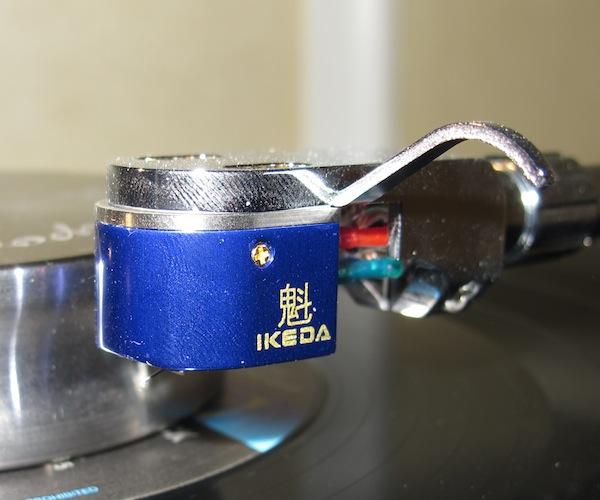 The Ikeda Sound Labs KAI MC cartridge mounted on an Ikeda tone arm, itself mounted on a chrome-y looking Triangle Art Signature turntable appeared at the New York Audio Show in the Beauty of Sound room.
The hand assembled cartridge features an Aluminum body with base and top plate of Titanium. It features a boron cantilever and with ultra low 2.6 ohm impedance, few turns of coil wire, resulting in ultra-low .19mV output. In other words, you'd better use either a very good step-up transformer or an ultra-low noise all electronic MC phono preamp. Cost is $7500.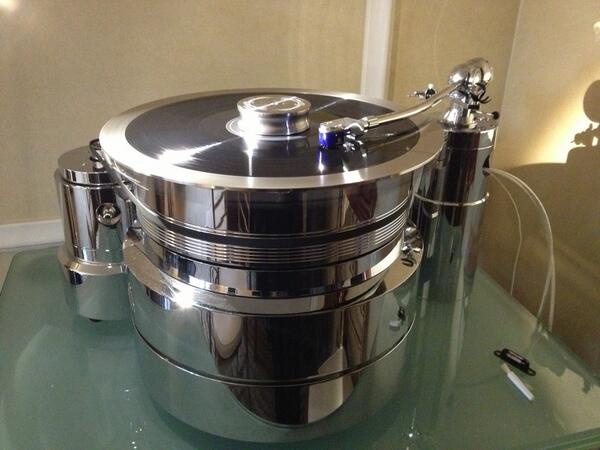 The Ikeda arm costs $6500, while the Triangle Art Signature Turntable goes for $12,500.
<!- ------------------------------------>
| | | | | | | | | | | |
| --- | --- | --- | --- | --- | --- | --- | --- | --- | --- | --- |
| | Equipment Reviews | | The Gruvy Awards | | Blogs | Columns | | Show Reports | | News |