Not Your Father's VPI Turntable! (Unless You're Matt Weisfeld)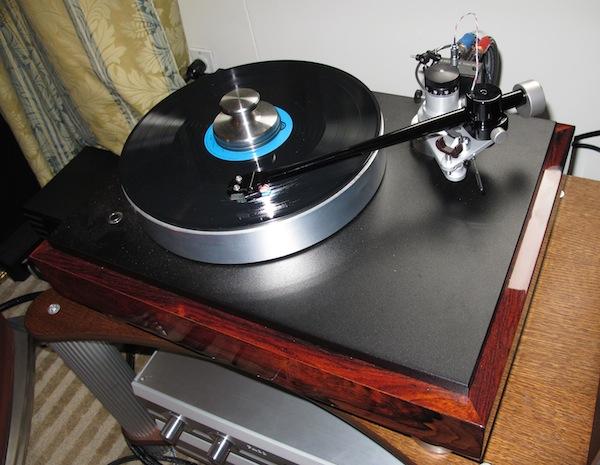 The new VPI direct drive turntable prototype and 3D printed JMW Memorial tonearm made their debuts at the New York Audio Show.
The direct drive motor technology is best described in a full review. Ditto the 3D printer tonearm, other than to say that the arm is one piece from the head shell to the counterweight stub and those who have heard it compared to the stock arm say it sounds much better.
The 'table in the photo features a rosewood base, helping to make it the best looking VPI turntable ever. It sounded great too, used in a three channel, center channel derived, system with three Joseph Audio Pearl speakers.
The 'table will sell for circa $20,000. The arm price has yet to be determined but it won't be too much more costly than current JMW Memorial tonearms. The arm wand will be available as a "drop-in" addition for owners of current VPI arms.
<!- ------------------------------------>
| | | | | | | | | | | |
| --- | --- | --- | --- | --- | --- | --- | --- | --- | --- | --- |
| | Equipment Reviews | | The Gruvy Awards | | Blogs | Columns | | Show Reports | | News |