Munich High End 2015 Begins Tomorrow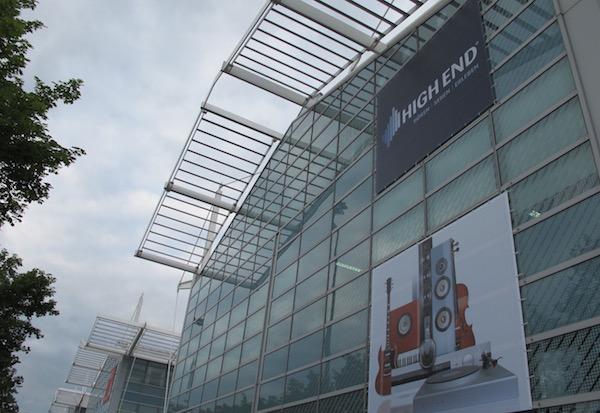 The lead photo is from last year's show. Preparing now for this year's show, which promises to be bigger and better—and last year's show was impressive in every way.
While waiting on line at the airport yesterday I overheard a conversation between two pharmaceutical executives. One had a distinctive "Aussie" accent I thought. Turns out he was from New Zealand but living in Munich. The conversation turned from business to Ebay. He told his friend he'd been shopping for "stuff" recently. He'd bought a clarinet. He used to play one and decided to take it up again.
Then began the vinyl conversation: he had an old Luxman "valve" amp his father had given him that he'd decided to refurbish and set up. He also decided he wanted to play his dad's collection of jazz 78's and LPs that he'd inherited but never played. So on Ebay he found a Luxman turntable that he bought and had restored.
Then he began extolling the pleasure he was deriving from listening to the turntable. "It's something totally different than digital", he explained to his friend. "It's amazing how much more information you hear on those records and how much more pleasurable is the listening". You probably know what came next: he was on Ebay regularly buying records. He'd gotten hooked.
Of course at that point I had to inject myself into the conversation. He knew about the Munich High End Show but hadn't planned on attending. However, as we boarded he said he just might go on Sunday.
Stay tuned for analogplanet show coverage here, and via Facebook and Twitter too. Meanwhile, I had forgotten that the panel discussion at CUNY Graduate Center hosted by the distinguished jazz critic and author Gary Giddens in which I'd participated along with Amanda Petrusich and other collectors and preservationists had been recorded and was available online. You might find the discussion interesting. You'll certainly relate!:

LATEST VIDEO
<!- ------------------------------------>