Munich High End 2016 Day One Consumer Attendance Set to Break Records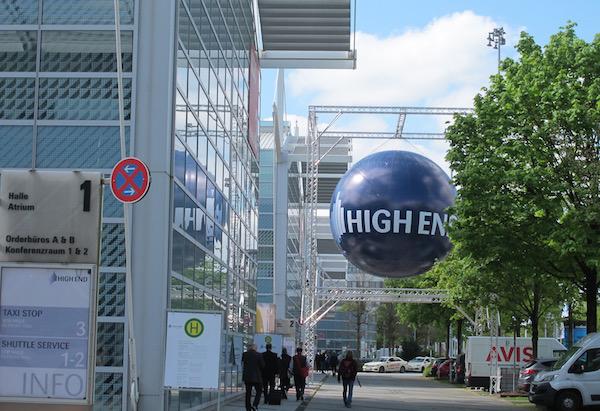 The actual figures are yet to have been totaled, but there seems to be wide agreement among show veterans that this year's High End show will shatter all previous attendance records.
Press day Thursday appeared more crowded than ever but Friday's packed hallways, rooms and Atrium spaces signaled a new peak level of interest in high performance audio. Seats were filled in just about every room in which I checked, with standing room only in many. Getting up and down the circular staircases proved difficult because of the crowds that began filling the huge space before ten in the morning. Only after the six P.M. closing time did the relentless crush give way.
More encouraging was the demographic mix of old and young, male and female, families, and the usual old geezers. The mood was festive and the sound in the room was generally quite good despite the usual show condition difficulties.
The brand and product mix was a dizzying amalgam of familiar companies, new upstarts and Germany-only brands that will probably never make it to America's shores. I've got dozens of videos worth posting, including many in-depth interviews, but the internet is slow this evening and it's very late so the chances are good that most of the show coverage will be posted after I return home.
So please be patient. I think your patience will be rewarded. Turntables and streaming digital audio and DACs dominated, with few SACD players and even fewer new CD players to be found.
Saturday promises to be even more crowded than Friday.
<!- ------------------------------------>