Audio Alchemy's Peter Madnick Provides Tour of Great Sounding, Moderately Priced System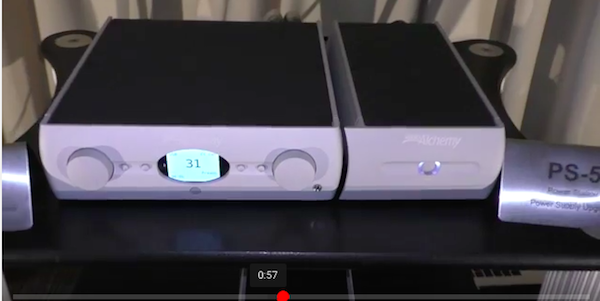 Industry veteran/designer Peter Madnick shows analogplanet.com the latest from the resurrected Audio Alchemy electronics line. Madnick was also responsible for the original 1990's era Audio Alchemy line.
He's also the chief designer for the high performance electronics brand Constellation. He's a busy fellow!
The Endeavor E5 speakers (circa $7000) driven by Audio Alchemy electronics produced ear-catching sound for around $15,000. Not exactly a budget priced system, but not super expensive either—for high performance audio.
The Endeavor E5 slender baffle speaker incorporates Cellular Matrix, non-parallel wall cabinetry, Linkwitz-Riley crossover network, in a design that's said to be 91dB efficient with a nominal 8 ohm impedance, making it an easy to drive design that's claimed to have a frequency response of 24Hz-40kHz±3dB. This is a re-worked version of the well-regarded speaker, featuring a new tweeter and various other upgrades.
The sound in this room was outstanding by any standard and sounded as if the assemblage cost far more than it actually did.
<!- ------------------------------------>