DS Audio's Master 1 Optical Cartridge Debuts at AXPONA 2016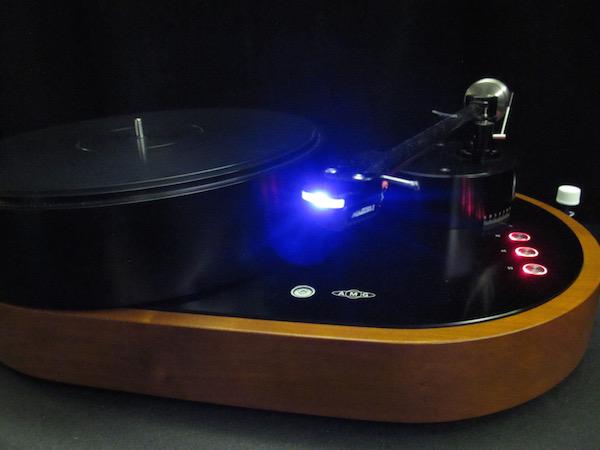 The revolutionary DS Audio optical cartridge has gotten a major revision and upgrade both to the phono stage and the internal design. There are now various models, including the top of the line Master 1 shown here.
The improvements are to the micro-optic sensor, the suspension and other components.
The phono stage itself shown here, plus the top of the line cartridge costs a hefty $20,000.
This show report is not the best place to describe the technology in detail. That was covered in a Stereophile review I did a while back. However basically it uses modulated light to produce the electrical output.
Analogplanet coverage of this exciting development can be found here
And here.
The sound produced by this new cartridge is in an altogether different league than what I heard in the produce I reviewed. Of course the price is far higher as well, but no doubt what's been learned and done here can be applied down the line. This is a very exciting development in this product!
<!- ------------------------------------>