Best Sound at AXPONA 2016 Produced In AMG, Audio Research, Sonus Faber, Kubala-Sosna Room
Many rooms at AXPONA 2016 featured excellent sound. The best I heard was in the ARC, Sonus Faber, AMG, Kubala-Sosna room.
Good sound at a show is almost a freak of nature given the difficulties. This year, the contenders included the $100,00 Marten Coltrane IIIs (the pair I reviewed that will appear in an upcoming Stereophile) driven by Convergent Audio Technology electronics sourced by the Air Force 3 turntable/Graham Elite tonearm: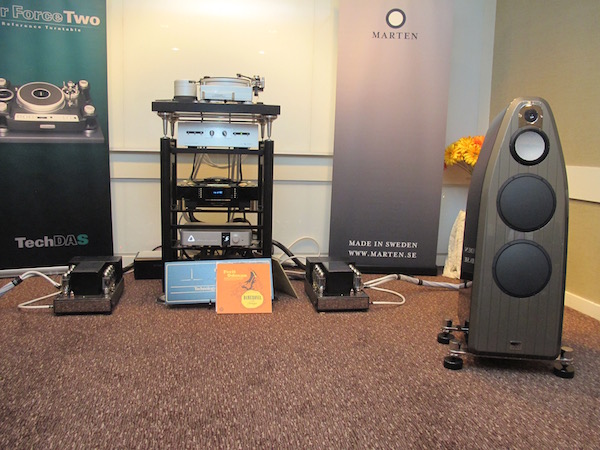 Also the new $109,000 Wilson Alexx speakers driven by Doshi electronics with Brinkmann Balance and DCS Vivaldi II providing the source material (see the video for details).
Also in the running were the $38,000 Magico S5 MKII speakers again driven by Convergent Audio Technology electronics sourced by either a Kronos turntable or a Sony pro R2R deck playing master tapes:
The THRAX room produced fine sound as well, sourced by a Döhmann Helix 1 turntable with Frank Schroder designed tone arm, THRAX electronics and speakers, though the bottom end was lacking. That will soon be fixed as a bass module for the two-way Lyra speaker is in the works: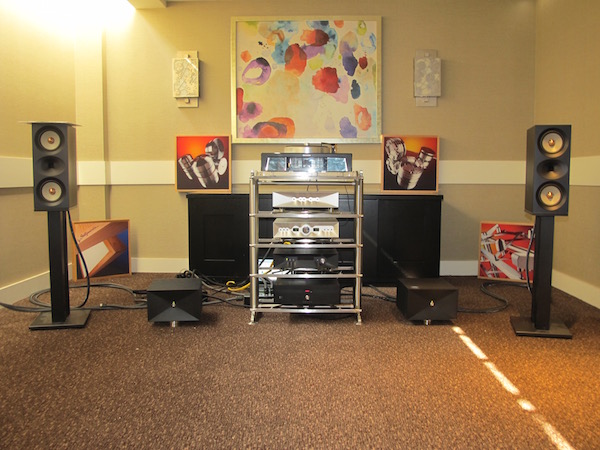 Another contender was the TIDAL room where the $109,000 TIDAL Agoria speakers were driven by the TIDAL Presence preamplifier ($77,990) and TIDAL Impulse Monobloc amplifiers ($64,990) sourced by the Bricasti Design M1 SP DAC ($9995) fed by a $17,600 Aurender W20 music server, which has a 12T capacity. Digital cables were by Purist Audio Design. Analog cables by Tidal: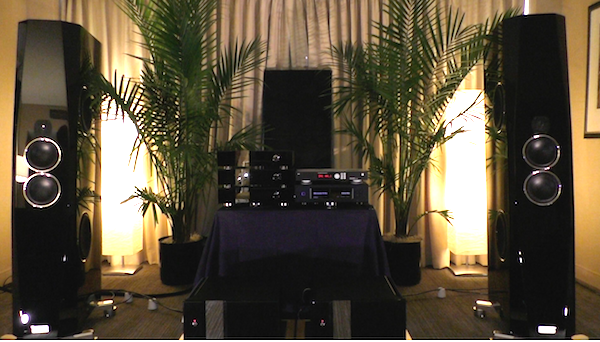 However, the best sound IMO was produced by the new $46,000 Sonus Faber iL Cremonese loudspeakers driven by Audio Research Ref 6 preamp, Ref 3 phono preamp and GS 150 stereo power amplifier sourced by an AMG turntable and ARC CD-player DAC. Actually my evaluation was based on listening to my 96/24 vinyl rips that I brought on a USB stick.
I found the overall sound absolutely ideal, especially the lower octaves, but overall based on what I heard in the room, the new $46,000 speaker is probably my favorite all time Sonus Faber speaker designs—and I've owned and reviewed more than a few.
<!- ------------------------------------>