Avid Goes It Alone in America: News At High End Munich 2017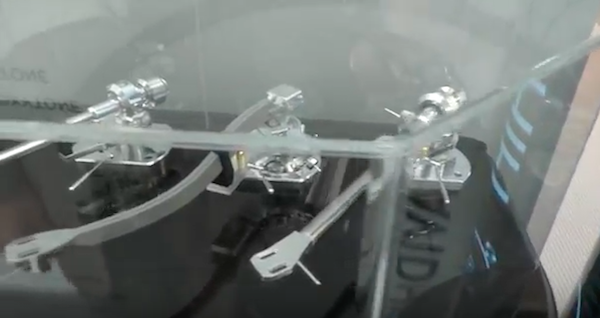 Not that many years ago Avid manufactured a very high end spring-suspended turntable and that was all. Today the U.K. based company has expanded its line of turntables and added a full complement of electronics, a speaker, a powered subwoofer and a few new intriguing tonearms including one that's of 3D printed titanium.
Founder Conrad Mas ended the tour by telling me that he'd built a distribution facility in Texas and was in the process of finding an American distributor.
Sorry about the musical interference but this was a hi-fi show after all! Here's hoping the copyright police don't shut down this one!
<!- ------------------------------------>
| | | | | | | | | | | |
| --- | --- | --- | --- | --- | --- | --- | --- | --- | --- | --- |
| | Equipment Reviews | | The Gruvy Awards | | Blogs | Columns | | Show Reports | | News |