High End Munich 2017 Coverage Requires Your Patience!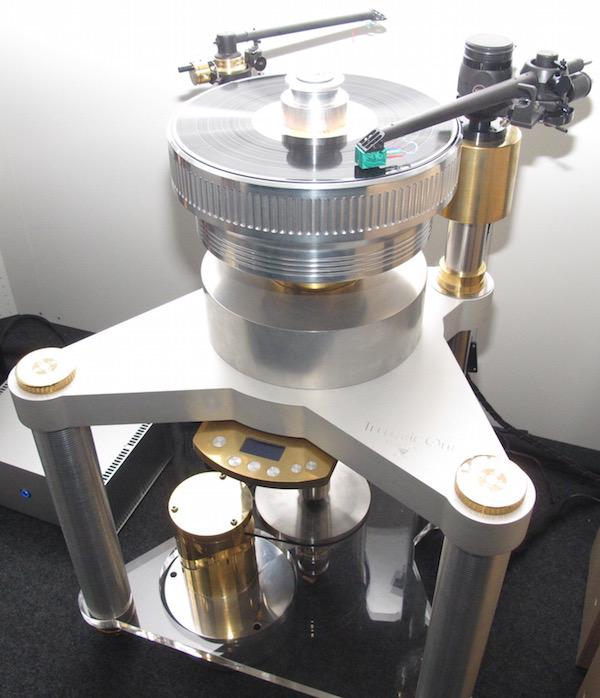 There's so much to report to you from High End Munich 2017, much of it augmented with video footage. Unfortunately editor Michael Fremer remains in Europe covering more exclusives including a tour of Pro-Ject's brand new headquarters and logistics center and the company's brand new, big Livotel, Czech Republic factory.
Unfortunately the internet connection at this time is so slow, uploading videos is taking far to long. So please be patient, there's great stuff to come!
The photo is of Jacques Bloch's TelluricOne turntable, the details of which will have to wait until the video can be uploaded in fewer than 48 hours.....
<!- ------------------------------------>
| | | | | | | | | | | |
| --- | --- | --- | --- | --- | --- | --- | --- | --- | --- | --- |
| | Equipment Reviews | | The Gruvy Awards | | Blogs | Columns | | Show Reports | | News |