Kuzma Debuts 9" 4Point Tone Arm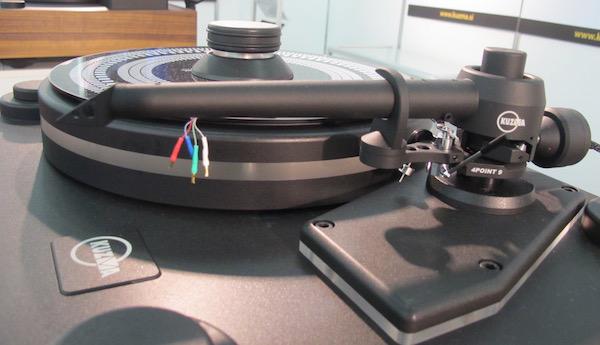 The original Kuzma 4 Point tone arm had an effective 11" (280mm) length. More recently Kuzma introduced a 14" version designed to work with its large-plinthed Stabi M turntable.
In his review of the Stabi M with 14" arm editor Michael Fremer wrote that he wished Kuzma would introduce a 9" edition. At High End Munich 2017 Kuzma did just that. The new 9" 4 Point incorporates all of the bigger arms' basics including of course the unique 4 point mechanism, adjustable azimuth, detachable head shell, etc. The VTA tower has been omitted but there is a relatively easy way to adjust repeatable VTA/SRA. Also omitted are the vertical and horizontal damping troughs. There is greater detail that you'll be able to see in a soon to be posted video.
The new arm features a more attractive looking fit'n'finish that will later be applied to the other two 4 Points. Mr. Kuzma said that the worldwide reaction from dealers and distributors has been strong, driven in part by the approximately $3600 price.
<!- ------------------------------------>
| | | | | | | | | | | |
| --- | --- | --- | --- | --- | --- | --- | --- | --- | --- | --- |
| | Equipment Reviews | | The Gruvy Awards | | Blogs | Columns | | Show Reports | | News |