New Turntables At High End Munich 2017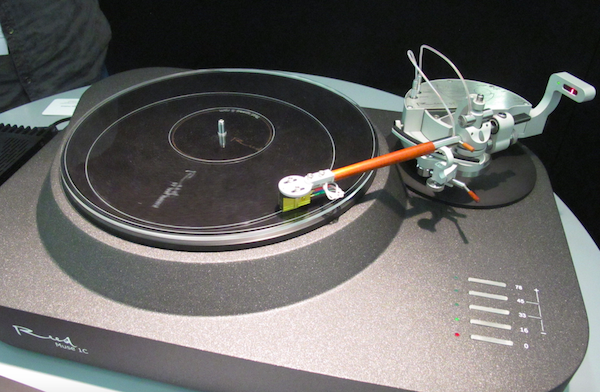 This is a long video! Many new 'tables were introduced at High End Munich including The all in one The + Record Player, the result of an international design team, that features a Pro-Ject supplied 'table atop a built in sound system carefully isolated from the 'table, the idler wheel drive Blackstone from Italy shown in static display at previous shows, a new compact Thales TTT turntable with tangential tracking pivoted arm for around $9000, and the intriguing looking Cantano.
There's are new 'tables from Perpetuum-Ebner and Dereneviille's Modulaire, which was fitted with the DTT-03 tangential tracking tonearm, a prototype of which was shown last year. There's a new Transrotor 'table, one from Triangle Arts and one from Reed, the Muse 1C with 5T tangential tracking pivoted tonearm. Lots of eye and ear candy.
<!- ------------------------------------>
| | | | | | | | | | | |
| --- | --- | --- | --- | --- | --- | --- | --- | --- | --- | --- |
| | Equipment Reviews | | The Gruvy Awards | | Blogs | Columns | | Show Reports | | News |