Kronos Adds D.C. Accumulator Power Option For Pro Turntable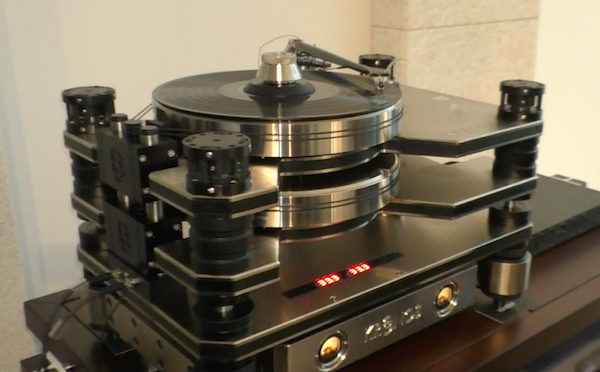 Designer Louis Desjardins explains the new D.C. accumulator power supply for the top of the line Pro turntable.
Pairs of capacitor banks store power and alternately power the turntable. When one bank's power is depleted, the unit automatically switches to the other bank, while the system replenishes the first one. This effectively removed the 'table from the power grid.
Can this possibly make a sonic difference? Of course it can!
<!- ------------------------------------>
| | | | | | | | | | | |
| --- | --- | --- | --- | --- | --- | --- | --- | --- | --- | --- |
| | Equipment Reviews | | The Gruvy Awards | | Blogs | Columns | | Show Reports | | News |