Speaker Designer Andrew Jones Does It Again, This Time With ELAC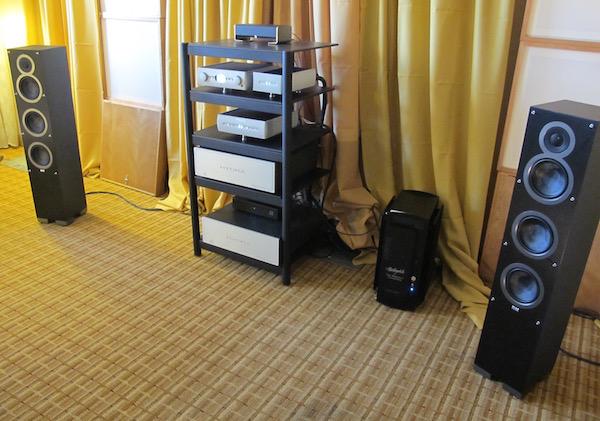 The wildly talented speaker designer Andrew Jones has done it again!
"It", being producing outrageously fine sound from ridiculously low-cost loudspeakers. Last year Jones and Pioneer had a friendly "split". Jones had designed some of the finest sounding expensive TAD loudspeakers for that division of Pioneer as well as a series of ridiculously inexpensive Pioneer loudspeakers that a few years ago were reviewed on Analogplanet as well as all over the Internet as well as in print magazines. The inexpensive Pioneers created a worldwide sensation for sounding great and being so inexpensive.
Jones now works for the German company ELAC, which re-entered the American market and now has research and distribution facilities in California. Of course the new low priced line is manufactured in China.
Jones has designed a new "Debut" line of bookshelf and floor standing speakers (shown here) that, while somewhat more expensive than the Pioneer line, are still low-priced by any standard.
The bookshelf ELAC B5 and B6 speakers sell for $230 and $280 a pair. The floor standing F5s demoed at RMAF sell for $559 a pair. These low coloration speakers sounded remarkable, regardless of price, producing deep, solid bass and sweet extended high frequencies. How deep was the bass? Until I was told otherwise, I was convinced the black box on the floor was a subwoofer. It turned out to be a computer. A pair of the bookshelf ELACs are currently under review.
The only downside is that the new speakers are somewhat inefficient at around 85dB, which means wimpy amps need not apply. But these days clean power is relatively inexpensive.
<!- ------------------------------------>