VTL Introduces New 2.5i All-Tube Preamp With Optional Phono Stage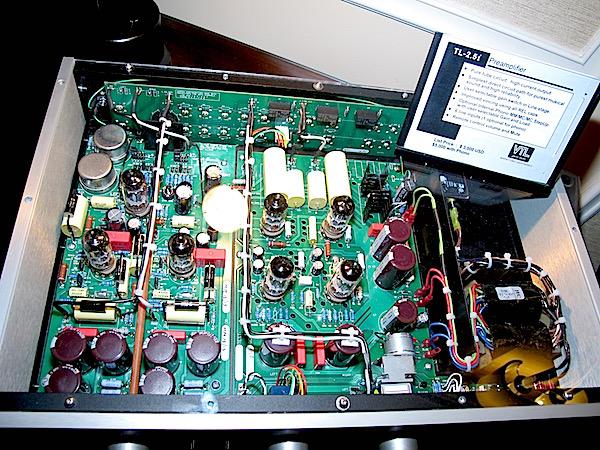 Vacuum Tube Logic (VTL) introduced at CES 2016 the new 2.5
i
preamplifier. Priced at $3000, the all-tube design is far less costly than the TL 5.5 but, according to VTL's Luke Manley, the new preamp gives up very little in terms of sound quality and features.
Fully shielded power supplies, low noise microprocessor implementation, high current/low impedance are but a few of the design features shared with VTL's more expensive preamplifiers. The 2.5i is remote controlled and most importantly for vinyl fans, includes a retrofittable MM/MC phono preamplifier that adds $2000 to the preamp's price.
The vacuum tube-based phono preamp offers JFET/tube and transformer MC options as well as loading and gain options. The unit provided six line level inputs (five with the optional phono stage), a tape loop and a bypass for home theater compatibility. User selectable gain provides added flexibility and there's a mono function for both phone and line sections.
Line section tube complement: 2 12AU7, 2 12AT7
Phono stage tube complement: MM: 2 12AX7, MC: 1 12AU7
Line stage gain: 8dB or 14dB (user selectable)
Phono stage gain: MM: 37dB, MC step up transformer option: 60dB, MC active: 52dB, 58dB (user selectable)
The 2.5i is hand-built in California and appears to offer great value for the money.
<!- ------------------------------------>