Analog Planet Radio "Halloween Show" Now Available As Download or Streaming Via SoundCloud Player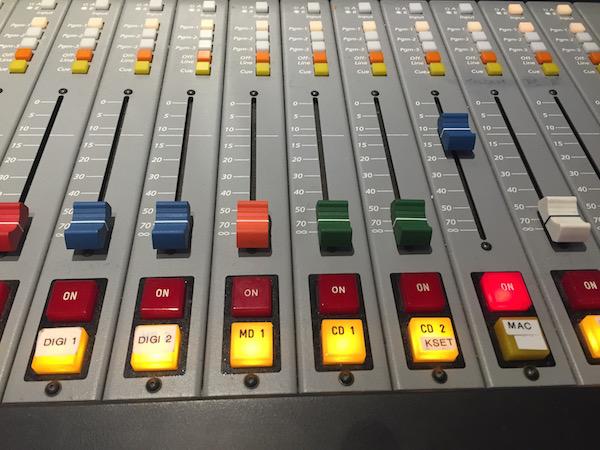 Analog Planet Radio's first annual Halloween Show is now available for downloading.
Unfortunately someone at the station had switched the CD-R's input and I didn't notice until the first ten minutes or so had passed, so you won't hear the opening introduction, but you will hear all of the music because it's been added back to the file, which you can now access here:
you can stream or download the audio from there.
This week's show is a particularly long file so if you're having trouble you can stream it from the wfdu.fm website by doing the following:
Go to:
wfdu.fm
At the top of the page IN BLUE click on "Jazz & What's More on FDU-HD2"
At the top of that page two tabs to the right of "home" click on "listen"
Go down to "HD2 Archives" and click on it.
Then, in the date field go to Monday, October 26th, 2015
From there click on "Analog Planet Radio"
That's it! It won't sound as good but at least you'll be able to hear it.
Here's the "set list":
Bach Organ Works (Daniel Chorzempa) Toccata in D Minor BWV 565 excerpt (Philips)
"I Was a Teenage Werewolf"-The Cramps
"Creature From the Black Lagoon"-Dave Edmunds (Porky Prime cut-UK pressing)
"The Day the Earth Stood Still" excerpt Bernard Hermann conducting NPO (Phase 4 London SP44207)
"Ghostbusters"-Ray Parker, Jr.
"Halloween Spooks"-Lambert, Hendricks and Ross
"High on a Windy Hill"-Creed Taylor Orch., "SHOCK Music in Hi-Fi" (ABC-Paramount 259)
"Monster Mash"-Bobby "Boris" Pickett
"Fear"-"Music From One Step Beyond"-Decca Records USA
"Psycho" excerpt Bernard Hermann "Music From The Great Movie Thrillers" (London SP 44126)
"Jump in the Line"-Harry Belafonte "Jump Up Calypso" DCC Compact Classics reissue
"The Addams Family" Main Title music
"Thriller"-Michael Jackson original Japanese pressing
"Fear"-John Cale from "Fear" (ILPS-9301 UK pressing)
"Season of the Witch" -Donovan from "Greatest Hits"
"Ding Dong The Witch Is Dead"-The Fifth Estate
With "guest hosts" Boris F, Janos F and Bela F
<!- ------------------------------------>