AnalogPlanet Radio's WFDU HD2 "Phil Spector Great Nonetheless" Radio Show Streams Now (Full Show)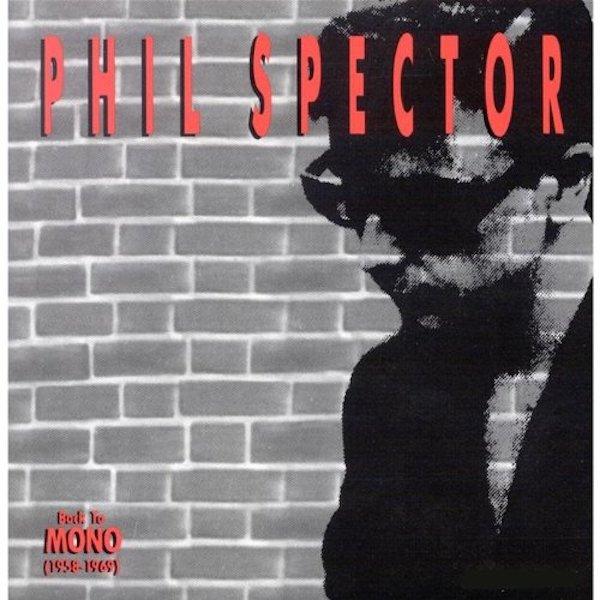 From where came the inspiration for a two hour Phil Spector radio show, I do not know. However it did and I acted on it. So here is a two hour show featuring Phil Spector produced songs sourced exclusively from vinyl.
Yes, I considered that Phil is currently locked up, convicted of shooting and killing a woman in his home but like Roman Polanski and Woody Allen movies, Phil Spector's recorded output remains brilliant and should be appreciated for what it is—especially by people who reached adolescence during Phil's peak musically orgasmic years.
This music holds up remarkably well, as well as fins on a '50s era Cadillac or port holes on a Buick and I'm not sure why I chose a car analogy but the music is equally classic and timeless. The tracks were sourced from an original Philles Greatest Hits collection, a double hits package put out in the late '70s by Warner/Spector records, three UK sourced '70s era hits packages, original Righteous Brothers albums, a UK original DECCA pressing of River Deep, Mountain High that has insanely great sonics and the "mastered in analog" by Phil Spector and the late Larry Levine, who was the original engineer on so many Spector classics, Back to Mono ABKCO five LP box set originally released in 1991.
And please read the multi-part interview I was fortunate to have with one of the owners of Gold Star Studios, the now deceased Stan Ross. I wish I had read it again before doing the show because Stan says there were no stereo mixes, or multitrack tapes to remix so the "stereo" version of "Walking In the Rain" is bogus. He talks about the "record from England" that I used here and he thinks they may have overdubbed a string section. Listen to the background singers too, sounds suspicious. Oh well.....
I hope you enjoy listening to this show as much as I did putting it together in (mostly) glorious mono!
1 The Teddy Bears: To Know Him Is To Love Him
2 Ben E. King: Spanish Harlem
3 Ray Peterson: Corrina, Corrina
4 Curtis Lee: Angel Eyes
5 The Ronettes: Be My Baby
6 The Ronettes: Be My Baby (OP)
7 The Crystals: Da Do Ron Ron Ron
8 The Ronettes: Walking In the Rain
9 The Ronettes: Walking in the Rain (stereo)
10 Veronica (Ronnie future Mrs. Spector): So Young
11 The Righteous Brothers: You've Lost That Lovin' Feeling
12 The Righteous Brothers: God Bless the Child
13 The Ronettes: Do I Love You
14 The Beach Boys: God Only Knows
15 Ike and Tina Turner: River Deep, Mountain High
16 Martha and The Vandellas: A Love Like Yours
17 Ike and Tina Turner: A Love Like Yours
18 The Checkmates, Ltd.: Proud Mary
19 Nilssony and Cher: A Love Like Yours
20 The Righteous Brothers: Ebb Tide
21 The Righteous Brothers: Unchained Melody
22 The Checkmates, Ltd.: Black Pearl
23 The Treasures: Hold Me Tight
24 The Beatles: The Long And Winding Road (Phil's)
25 The Beatles: The Long And Winding Road (naked)
26 Darlene Love: Christmas (Come Home Baby)
27 Bruce Springsteen: Born to Run
<!- ------------------------------------>