AnalogPlanet Radio's "Island Records Special" WFDU HD2 Radio Show Streams Now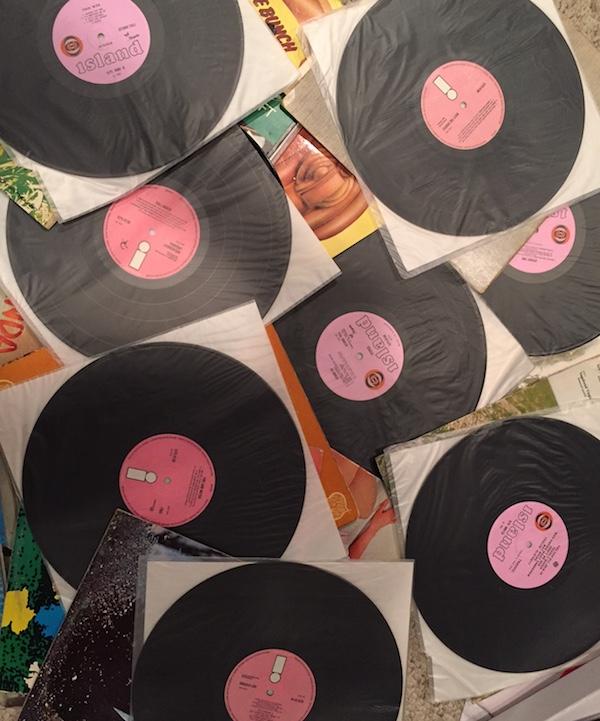 When Stereophile deadlines loom, AnalogPlanet content suffers. Nothing can be done. But the radio show must go on so this week's show is all Island Records and all from the storied label's early years.
Easter Sunday was the second hottest on record (no pun intended) and the grid must have been stressed because when I started transferring the records the system sounded pretty closed down and "blah". Was it me? Was it the system? Was it my imagination?
Didn't matter, the tracks had to be transferred. While doing the show it was obvious that the grid was at fault! As you'll hear some tracks sound wide open and spectacular while others sound dull and closed-down. Towards the end of the recording session, after sunset when it cooled down, the system opened up. Since the tracks were not recorded in playing order, the sound will be all over the map. Too bad because Island records, particularly the "pink label" era ones and even the "pink rim" era ones mostly sound fantastic. In any case the music is all great.
There could be multiple Island shows, so here's just a small sampling of Island Records treasures:
1 Traffic: Paper Sun
2 Bob Marley: Get Up Stand Up
3 Eno: Needles in the Camel's Eye
4 Jethro Tull: My Sunday Feeling
5 Renaissance: Islands
6 Spencer Davis Group: Gimme Some Lovin'
7 Cat Stevens: Maybe You're Right
8 Mott The Hoople Rock and Roll Queen
9 Free: All Right Now
10 Fairport Convention: Walk Awhile
11 Traffic: Crying To Be heard
12 Richard Thompson: Nobody's Wedding
13 Nick Drake: Time Will Tell Me
14 Bob Marley: I Shot the Sheriff
15 Robert Palmer: Give Me An Inch Girl
16 Richard and Linda Thompson: Calvary Cross
17 John Martyn: May You Never
18 Roxy Music: Remake Re-Model
19 The Bunch: When Will I Be Loved?
20 Fotheringay: The Sea
21 King Crimson: In The Court of the Crimson King 22 Jimmy Cliff: The Harder They Come
<!- ------------------------------------>