AnalogPlanet Radio's "John (Cougar) Mellencamp" Radio Show is the Final Radio Show (Now! All 2 Hours)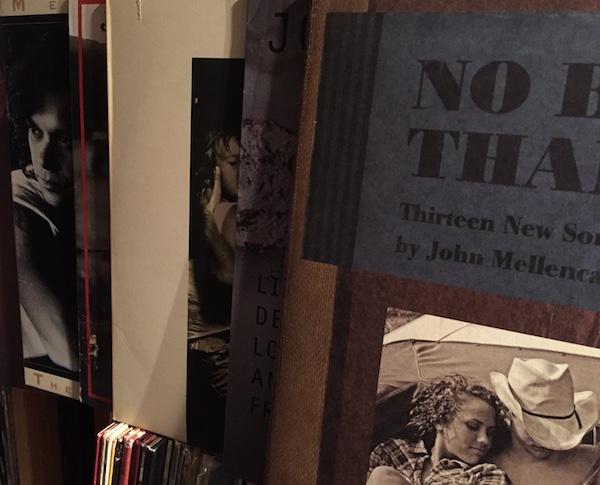 Today's John (Cougar) Melloncamp WFDU HD2 radio show is the final AnalogPlanet radio show. It's sure been fun but it takes up a great deal of time producing and researching—much of every weekend—and it's time to put it to bed, though it's been a fantastic experience.
John Mellencamp just released his 23rd album called Sad Clowns & Hillbilllies. I haven't yet heard it, but I was invited to attend this evening an event at the McIntosh Townhouse in Soho at which John Mellencamp was interviewed about the record along with Carlene Carter who will be touring with him in support of the album.
The event was part of the "Direct Connection Series" sponsored in part by the McIntosh Group and here with Republic Records, which has released the record. The 65 year old singer/songwriter/fine artist spoke for around an hour about his music, his art and about making the record.
Afterwards, I got to speak with him for a few minutes and after I told him that I thought his records sounded consistently excellent he told me that he "still records everything on tape".
Today's show was sourced using the Ortofon A95 cartridge, SAT arm, Caliburn turntable, CH Precision P1 phono preamplifier with X1 power supply using a current amplification input, dartZeel NHB 18NS preamplifier and Lynx HiLo A/D converter.
Here's the final AnalogPlanet Radio show's playlist:
1) Hurt So Good
2) Cherry Bomb
3) Crumblin' Down
4) Rain on the Scarecrow
5) Troubled Land
6) You've Got To Stand For Something
7) Pop Singer
8) Jack and Diane
9) Pink Houses
10) Down and Out In Paradise
11) Big Daddy
12) The Authority Song
13) Small Town (OP)
14) Small Town (RE)
15) Paper In Fire
16) Martha Say
17) Right Behind Me
18) Hand To Hold Onto
19) Jackie Brown
20) Longest Days
21) Save Some Time to Dream
22) No Better Than This
23) Minute To Memories
24) Don't Forget About me
<!- ------------------------------------>