AnalogPlanet Radio's WFDU HD2 45RPM Oldies Singles Radio Show Streams Now!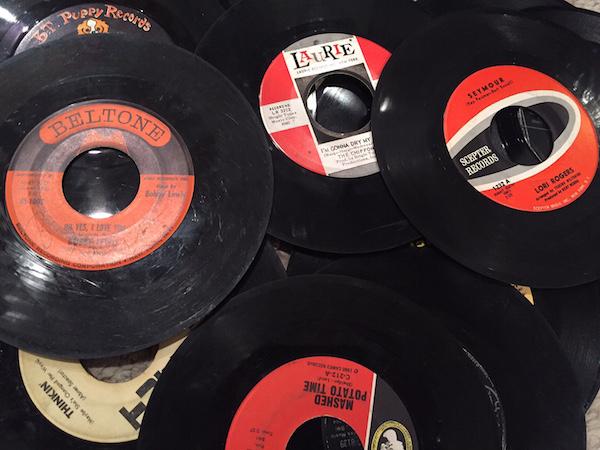 The idea was to produce a show exclusively from old, gnarly-sounding 45 played back on a modest turntable to truly reproduce how "Boomers" heard their music at home. "Cleaned up" and sterilized on CD is just not the same. Then came the grim news that both Leonard Cohen and Leon Russell had passed away.
There wasn't sufficient time to produce an entire Cohen tribute show, so instead it opens with three versions of Cohen's "Hallelujah" and one Leon Russell tune. I chose the obscure "Tryin' To Stay Alive" from Asylum Choir II. Then it's on to the "moldy oldies"! BTW: one mint 45 was played back on the Continuum Caliburn. You'll know which when you hear it.
1) John Cale: Hallelujah
2) Jeff Buckley: Hallelujah
3) Leonard Cohen: Hallelujah
4) Asylum Choir: Tryin' To Stay Alive
5) The Teddy Bears: To Know Him is to Love Him
6) The Monotones: The Book of Love
7) Thurston Harris: Little Bitty Pretty One
8) The Penguins: Earth Angel
9) The Elegants: Little Star
10) The Duprees: You Belong to Me
11) Chuck Berry: Sweet Little Sixteen
12) The Earls: Remember
13) Bobby Day: Rockin' Robin
14) Reparata and the Delrons: Whenever a Teenaager Cries
15) The Mello Kings: Tonight Tonight
16) The Jive Five: My True Story
17) Rosie and the Originals: Angel Baby
18) Sue Thompson: Norman
19) Lori Rogers; Seymour
20) The Chiffons: I Have a Boyfriend
21) Bobby Lewis: Tossin and Turnin
22) Ernie K. Doe: Mother In Law
23) Aaron Neville: Tell It Like It Is
24) Gary U.S. Bonds: Quarter to Three
25) Huey Piano Smith and The Clowns: Don't You Just Know It
26) J. Frank Wilson: Last Kiss
27) Jody Reynolds: Endless Sleep
28) Little Peggy March: I Love Him
29) Lesley Gore: It's My Party
30) Lesley Gore: You Don't Own Me
31) The Corsairs: Smoky Places
31) The Drifters: Under the Boardwalk
32) The Happenings: See You In September
33) The Crystals: Then He Kissed Me
<!- ------------------------------------>