AnalogPlanet Radio's WFDU HD2 "Get Happy" Radio Show Streams Now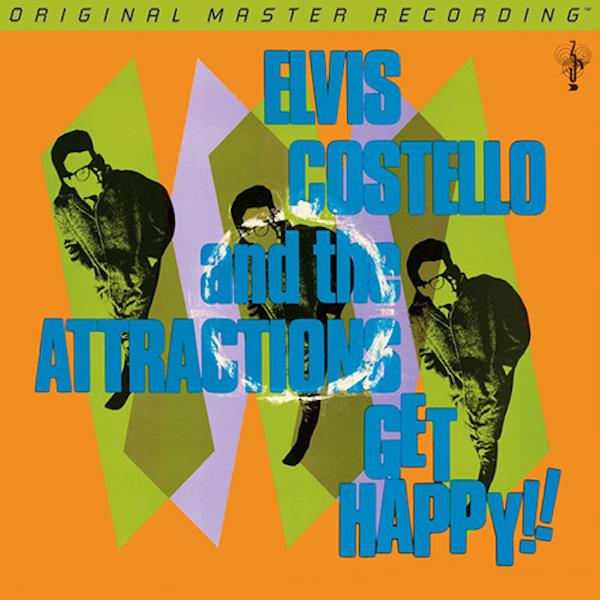 The Costello album cover is misleading. Today's show is mostly a collection of happy songs, not a spotlight on Elvis Costello's R&B tribute album.
You'll find more than twenty great "Happy' tunes" and then, after Quicksilver Messenger's cover of "Happy Trails", there are some selections from Judith Owen's new record, Somebody's Child (Twanky Records) in which she's backed by Russ Kunkel, Leland Sklar and on some tracks Waddy Wachtel. The sound of this mostly cut live in the studio recording is superb, with lacquers cut by Bernie Grundman.
1 The Turtles: Happy Together
2 Dave Baby Cortez: Happy Organ
3 Rolling Stones: Happy
4 Jimmy Soul: If You Want to Be Happy For the Rest of Your Life
5 Happy Go Lucky Local
6 Dick Van Dyke/Bye Bye Birdie: Put on a Happy Face
7 REM: Shiny Happy People
8 Neil Sedaka: Happy Birthday Sweet Sixteen
9 The Beatles: Happiness is a Warm Gun
10 Al Green: Love and Happiness
11 South Pacific: Happy Talk CD 1
12 Stevie Wonder: Happy Birthday
13 June Christy: I Want to be Happy
14 BST: You Make Me So Very Happy
15 Bert Kaempfert: That Happy Feeling
16 The Kinks: Everybody's Gonna Be Happy
17 Altered Images: I Could Be Happy
18 Sheryl Crow: If it Makes You Happy
19 Elvis Costello: I Hope You're Happy Now
20 Mike Curb: Oh Happy Day
21 Ella Fitzgerald: Get Happy
22 The Beatles: I'm Happy Just to Dance With You
23 Quicksilver Messenger Service:Happy Trails
24 Judith Owen: More Than This
25 Judith Owen: We Give In
26 Judith Owen: Tell All Your Children
27 Judith Owen: Mystery
<!- ------------------------------------>