AnalogPlanet Radio's WFDU HD2 "Funny Music" Radio Show Streams Now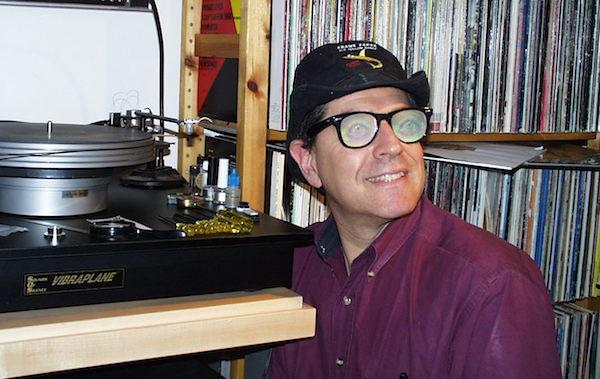 President's Day seemed like the ideal day for a "funny music" show, so do your patriotic duty and listen and hopefully laugh at it all.
All but one song is vinyl-sourced. That one other track was never available on vinyl and you'll have to guess which, if you care. Otherwise, there are plenty of out of tune instruments, funny voices and sharp song parodies. My favorite is "Godfrey Daniels", Neil Innes' Elton John/Bernie Taupin send-up. Another interesting cut is The Goldwaters' "It's Over Now", which demonstrates that the more things change, the more they remain the same! Have a good laugh. You deserve one!
1) Portsmouth Sinfonia: You Really Got Me
2) Jonathan and Darlene Edwards: Tiptoe Through the Tulips
3) Roger Ruskin Spear: All By Yourself in the Moonlight
4) The Goldwaters: It's Over Now
5) Tom Lehrer: I Wanna Go Back to Dixie
6) John Forster: Entering Marion
7) The Beatles: You Know My Name
8) Randy Newman: Short People
9) Allan Sherman: The End of a Symphony
10) Spike Jones: Cocktails For Two
11) The Kingston Trio: The Tattoed Lady
12) Homer and Jethro: Please Help Me I'm Falling
13) The Rutles: I Must Be In Love
14) Roger Ruskin Spear: Pinball Wizard
15) Mickey Katz: K'nock Around the Clock
16) The Kinks: Living Room Lights
17) Portsmith Sinfonia: Pinball Wizard
18) The Who: Boris the Spider
19) Spike Jones: The Hut Sut Song
20) Neil Innes: Godfrey Daniels
21) Traffic: Berkshire Poppies
22) Bonzo Dog Band: Urban Spaceman
23) Jonathan and Darlene Edwards: Autumn In New York
24) The Rolling Stones: Something Happened to Me Yesterday
25) Guckenheimer Sour Kraut Band: Aus Dem Wirthaus Katarina Polka
26) Portsmouth Sinfonia: Nights In White Satin
<!- ------------------------------------>