AnalogPlanet Radio's WFDU HD2 "Saint Patrick's Day" Radio Show Streams Now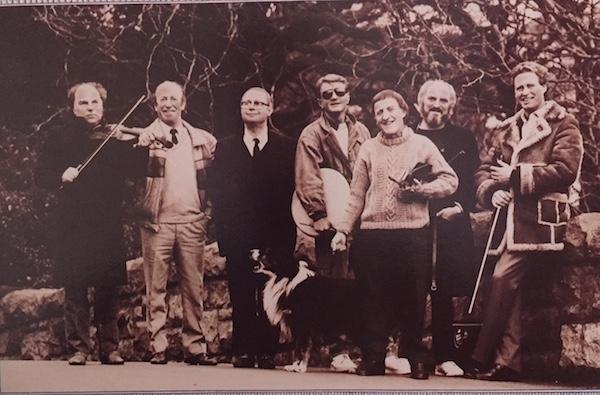 Today's AnalogPlanet Radio show celebrates Saint Patrick's Day with an eclectic assortment of tunes and artists designed to demonstrate the strong connection between Irish and American music. Van Morrison once famously quipped that American soul music derives from Irish music.
There's no "soul music" per se here, but the music has a great deal of soul and the connections between Irish and American folk music are made clear beginning with pipes player Davey Spillane's "Atlantic Bridge" featuring Bela Fleck and Jerry Douglas. The sound is stupendous too.
In fact, Irish recording studios Lansdowne and Windmill have produced decade's worth of great sounding recordings. Musically and sonically this is one my favorite shows. Putting it together was a great deal of fun. I hope you enjoy listening as much as I enjoyed transcribing and assembling it.
1 The Chieftains: O'Mahoney's Frolics
2 Davey Spillane: Atlantic Bridge
3 Smith/Fellenbaum: The Strayaway Child
4 Tom Makem: Brian Boru
5 Steeleye Span: Paddy Clancey's…
6 U2 I Ain't Gonna Work on Maggie's Farm
7 The Everly Brothers: Rose Connolly
8 Finian's Rainbow: How Are Things in Gloca Mora?
9 Dave Swarbrick: Bottom of the Punchbowl
10 Van Morrison and Chieftains: She Moved Through the Fair
11 Fairport Convention: She Moved Through the Fair
12 Dolores Keane: My Love Is In America
13 Pat Rooney, Sr.: More I Cannot Wish You
14 The Pogues: I've Got a lot of Livin' To Do
15 Paul McCartney: More I Cannot Wish You
16 Mary Black: No Frontiers
17 Bryan Ferry: Carrickfergus
18 Clannad: Ar a ghabhail 'n a 'chuain damh
19 The Chieftains: An Comhra Donn
20 Dolores Keane, Mary Black, Emmylou Harris: Sonny
21 Richard Thompson: New Fangled Flogging Reel
22 Gerry Rafferty: One Drink Down
23 Van Morrison: Streets of Arklow
24 The Kingston Trio: The Gypsy Rover
<!- ------------------------------------>