AnalogPlanet Radio's WFDU HD2 "Peter, Paul and Mary" Show Streams Now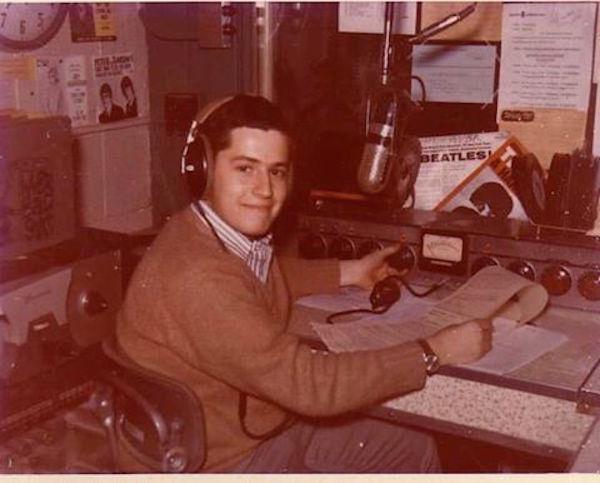 While the name of today's show is "Peter, Paul & Mary", it doesn't feature any of that folk group's songs. Instead, the songs are by artists whose name begins with either Peter, Paul or Mary. Also there are a few songs with Mary in the title and one, with a "Paul" name and a "Mary" in the lyrics (I'm sure you can figure out which that is!).
The editor is busy with Stereophile deadlines right now, hence the dearth of new content, but there was time to prepare a new AnalogPlanet radio show.
This week we experimented with recording the show to a USB stick instead of to CD-R, which has to be swapped mid way because of time limitations.
Unfortunately, there was a technical glitch so the show starts sourced from the USB stick, then goes to WFDU's MP3 archive file and then back to a CD-R. Can you detect where it switches?
It's a fun show, you'll enjoy. Here's the set list:
1) Peter Gabriel: Red Rain
2) Squeeze: Tempted
3) Mary Wells: My Guy
4) CCR: Proud Mary
5) Peter Case: Charlie James
6) Dusty Springfield: Wishin' and Hopin'
7)Paul Weller: Out of the Sinking
8) Les Paul Mary Ford: How High The Moon
9) The Kingston Trio: Don't You Weep, Mary
10) Mary Black: Still Believing
11) Peter Green's Fleetwood Mac: My Heart Beat Like A Hammer
12) Herman's Hermits: There's a Kind of Hush
13) Gerry Rafferty: Mary Skeffington v1
14) Gerry Rafferty: Mary Skeffinton v2
15) U2: Beautiful Day
16) Eugenius Mary Queen of Scotts
17) Peter Frampton: Fig Tree Bay
18) Paul Revere & The Raiders: Hungry
19) Mary Hopkins: Those Were The Days
20) Paul Rodgers: I Thank You
21) The Beatles: Let It Be
22) Paul Simon: Late in the Evening
23) Pete Yorn: Strange Condition
26) Jimi Hendrix: The Wind Cries Mary
<!- ------------------------------------>