AnalogPlanet's "Then and Now" WFDU HD2 Radio Show Streams Here Now and at WFDU.fm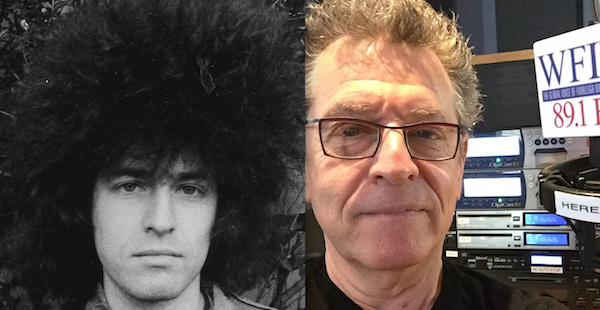 This week's show marks the first anniversary of AnalogPlanet Radio. Hard to believe, but true!
The "Then and Now" show spotlights veteran musicians in early or debut recordings followed by their most recent efforts, making for a fascinating series of musical contrasts. By the way, if you have a show theme you'd look to hear, let me know!
Everything was transcribed from vinyl, this week using the Audio-Technica ART1000 phono cartridge, Swedish Analog Technologies tone arm, Continuum Caliburn (itself celebrating eleven trouble free years spinning records) into the TruLife Audio Argo vacuum tube-based phono preamp from Greece.
Listeners who have both clicked on the embedded Soundcloud player below and streamed from the WFDU.fm website claim that the sound streamed from the WFDU site is far superior to Soundcloud.
Here's the set list:
Bob Dylan: Talkin' New York
Bob Dylan: Young at Heart
The Beatles: Til There Was You
Paul McCartney: It is Only a Paper Moon
The Rolling Stones: Tell Me
The Rolling Stones: Dangerous Beauty
Buffalo Springfield: Been Burned
Neil Young: Plastic Flowers
The Beatles: Baby It's You
John Lennon: Borrowed Time
David Bowie: Please Mr. Gravedigger
David Bowie: Lazarus
Charles Lloyd: The Days of Wine and Roses
Charles Lloyd: Masters of War
Paul Simon: The Sounds of Silence
Paul Simon: The Riverbank
The Hollies: Carrie Anne
Graham Nash: Myself at Last
The Byrds: Everybody's Been Burned
David Crosby: Set That Baggage Down
James Taylor: Carolina on My Mind
James Taylor: Stretch of the Highway
Richard Thompson: The Old Changing Way
Richard Thompson: She Never Could Resist A Winding Road (ran out of time, so didn't play)
<!- ------------------------------------>